Lease Return Center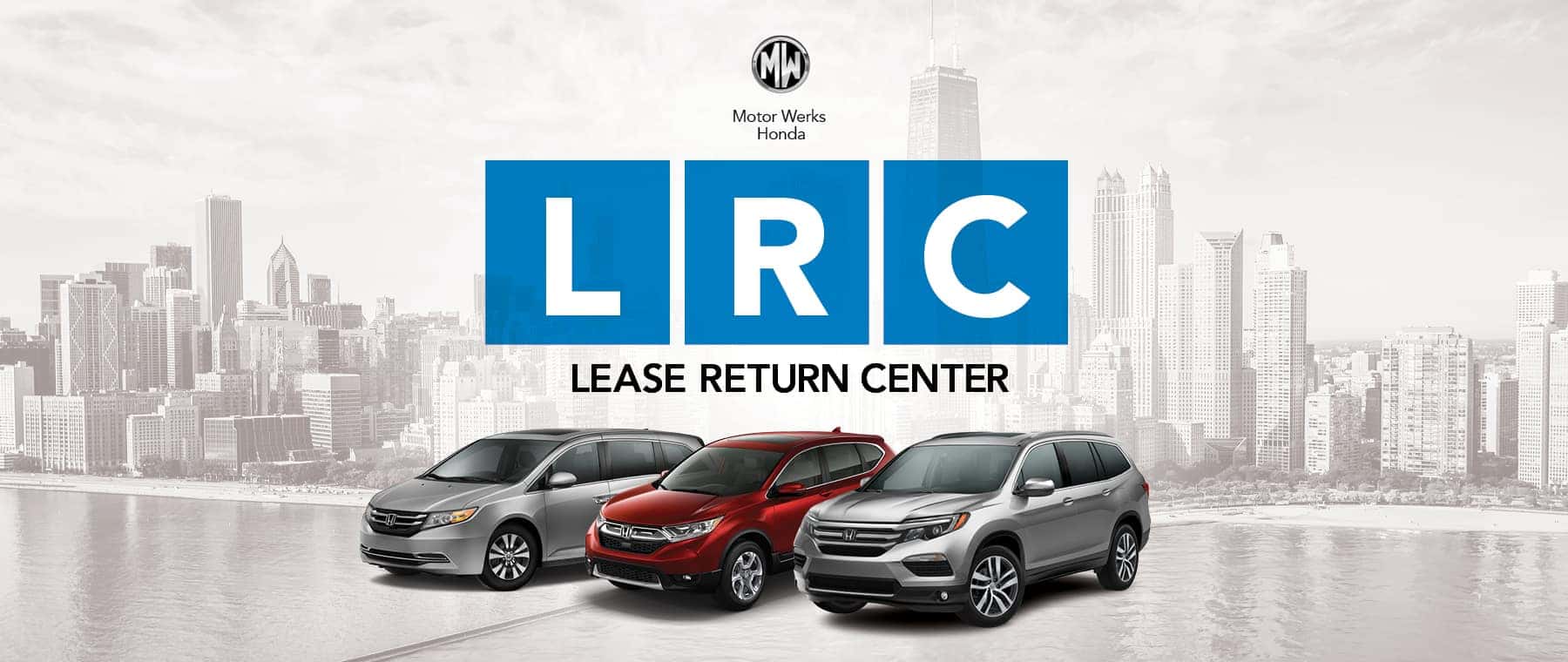 Leasing your current Honda CR-V, Odyssey, or Pilot? You'll want to start preparing for the end of your lease six months before the end of your contract. That way you're prepared for the lease return process, and you'll know where your next vehicle is coming from. Motor Werks Honda can help you find
a new Honda vehicle
to replace your previous leased model. Find out more about the end of lease process today.
We buy off-lease vehicles regardless of what dealership you took delivery from
We can also process your lease purchases and even offer you affordable finance options
You May Be Able to Terminate up to 6 Months Early
Avoid Excess Mileage Penalties
Avoid Inspections
Waive up to 6 Monthly Payments
Avoid End of Lease Charges
Why wait? Let us review your lease-end options today. We'll help yuo compare the advantages of early termination trade-in with a new Honda upgrade, dealer vehicle purchase, owner purchase and walk-away options. There can be a significant advantages to early termination. Let us help you determine what's best for you.
End of Lease Options
When your CR-V, Odyssey, or Pilot lease is nearing its end, you have three options:
Lease a New Honda – If you decide to keep a good thing going and lease a new Honda model, all you need to do is schedule a vehicle inspection two months before your lease expires. When you bring it back, you'll work with our customer service team to find a new model that will meet your individual needs. Feel free to stop by ahead of time and explore our selection.
Return Your Leased Honda – Simply schedule a free vehicle inspection no more than two months before your lease term is over. We'll make sure the vehicle is in good shape and doesn't exceed the allowed mileage. You'll continue making regularly scheduled payments and return the vehicle on the date listed on the lease.
Buy Your Leased Honda – You're already familiar with your leased Honda vehicle, so why not purchase it? You won't be held responsible for a vehicle inspection, the car's condition, or any mileage overages. And with Honda's stellar reputation for long-term durability, you'll be able to enjoy the vehicle for years to come.
Think over your options, and when you've reached a decision, stop by Motor Werks Honda.
Learn More About Leasing
At Motor Werks Honda, our leasing experts will address any questions about your current lease, a new lease agreement, or purchasing your current Honda CR-V, Odyssey, or Pilot. No matter which option you choose, you'll always enjoy our high customer service standards. Get in touch with Ziggy Sierzputowski, our lease specialist, at 224-374-1375 to learn more, or email him at zsierzputowski@motorwerksautomotive.com with any questions. Contact us today to experience the Motor Werks Honda advantage!